Trump just released a statement warning the 10 RINOs who voted to impeach him.
NEW!

"1 down, 9 to go!" – President Donald J. Trump pic.twitter.com/HpqIyVPYCe

— Liz Harrington (@realLizUSA) September 17, 2021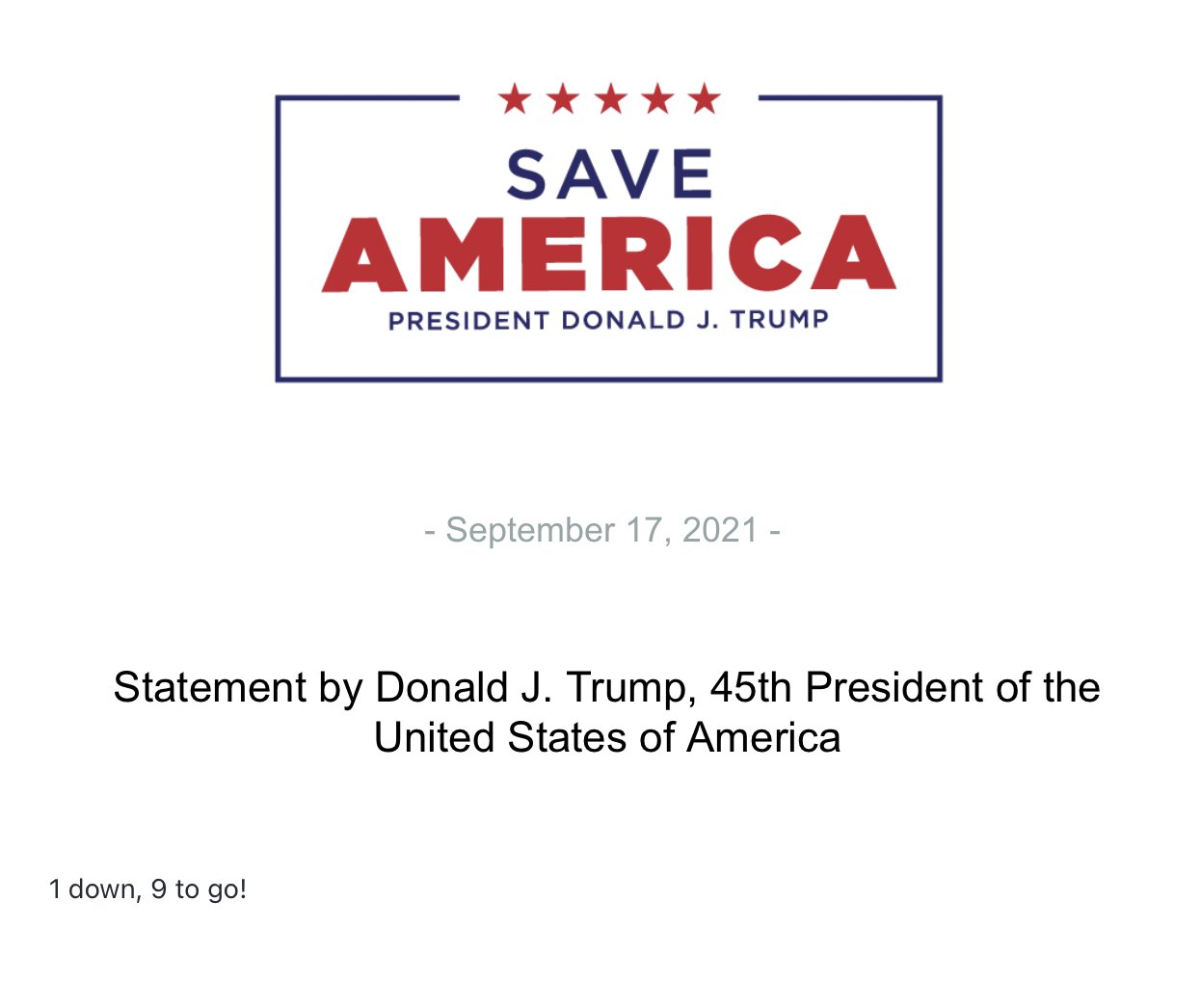 Here are the 10 RINOs who voted to impeach Trump:
-Rep. Liz Cheney
Completing this poll entitles you to ProTrumpNews updates free of charge. You may opt out at anytime with a single click. Here's the Privacy Policy.
-Rep. Tom Rice
-Rep. Dan Newhouse
-Rep. Adam Kinzinger
Trending: Obnoxious Liberal Woman Thrown Off Airplane For Harassing Trump Supporter (VIDEO)
-Rep. Anthony Gonzalez
-Rep. Fred Upton
-Rep. Jaime Herrera Beutler
-Rep. Peter Meijer
-Rep. John Katko
-Rep. David Valadao
The one down Trump is referring to is Rep. Anthony Gonzalez.
Gonzalez announced he will not be seeking re-election.
Rep. Anthony Gonzalez — one of 10 Republicans who voted to impeach former President Donald Trump for inciting the Jan. 6 riot on the Capitol — will not seek re-election to his northern Ohio seat in 2022.

"Since entering politics, I have always said that I will do this job for as long as the voters will have me and it still works for my family," Gonzalez said in a statement he tweeted late Thursday. "As Elizabeth and I consider the realities of continuing in public service while juggling the increasing responsibilities of being parents to our two beautiful children, it is clear that the best path for our family is to not seek re-election next fall."

He added that, while his family was at the heart of his decision, "it is also true that the current state of our politics, especially many of the toxic dynamics inside our own party, is a significant factor in my decision."
Trump also released a statement unloading on him.
Trump mocked him by saying he can now go get a job at "CNN or MSDNC!"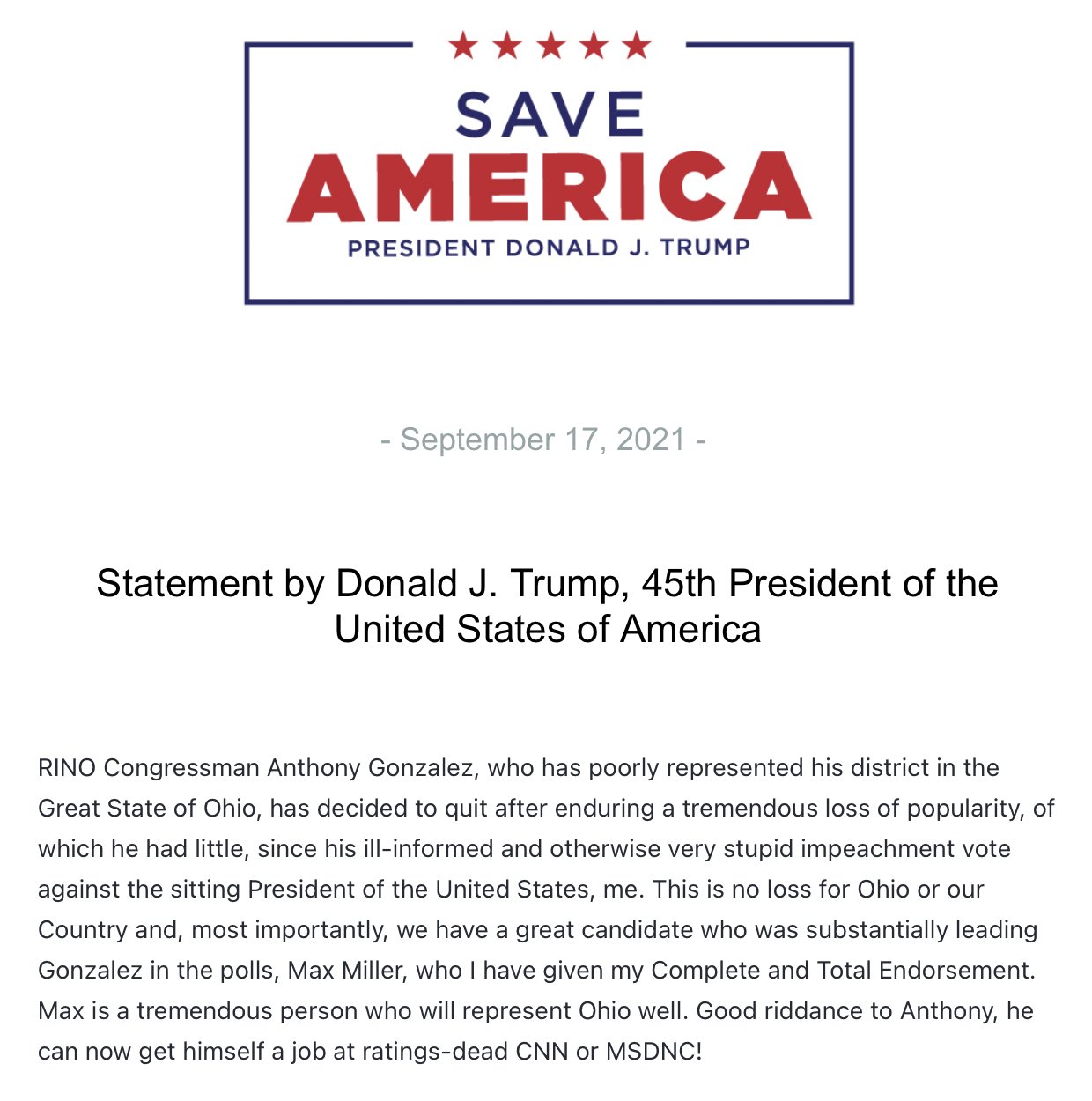 "RINO Congressman Anthony Gonzalez, who has poorly represented his district in the Great State of Ohio, has decided to quit after enduring a tremendous loss of popularity, of which he had little, since his ill-informed and otherwise very stupid impeachment vote against the sitting President of the United States, me. This is no loss for Ohio or our Country and, most importantly, we have a great candidate who was substantially leading Gonzalez in the polls, Max Miller, who I have given my Complete and Total Endorsement. Max is a tremendous person who will represent Ohio well. Good riddance to Anthony, he can now get himself a job at ratings-dead CNN or MSDNC!"