The American people continue to show their displeasure for Joe Biden.
Hundreds of anti-Biden protesters showed up to protest his visit to Boise, Idaho.
Biden was visiting the National Interagency Fire Center.
Pro-Trump signs, anti-vaccine signs, and anti-Biden signs were seen being held by the protesters.
Hundreds of anti-Biden protesters gather in Boise, Idaho outside the National Interagency Fire Center where Biden is scheduled to visit today.
Lots of pro-Trump & anti-vaccine signs as well as some open-carry firearm displays pic.twitter.com/6JekxR9u4P

— Jeremy Diamond (@JDiamond1) September 13, 2021
Here are some more images:
Completing this poll entitles you to ProTrumpNews updates free of charge. You may opt out at anytime with a single click. Here's the Privacy Policy.
At least two protesters have signs that read "f*ck Biden."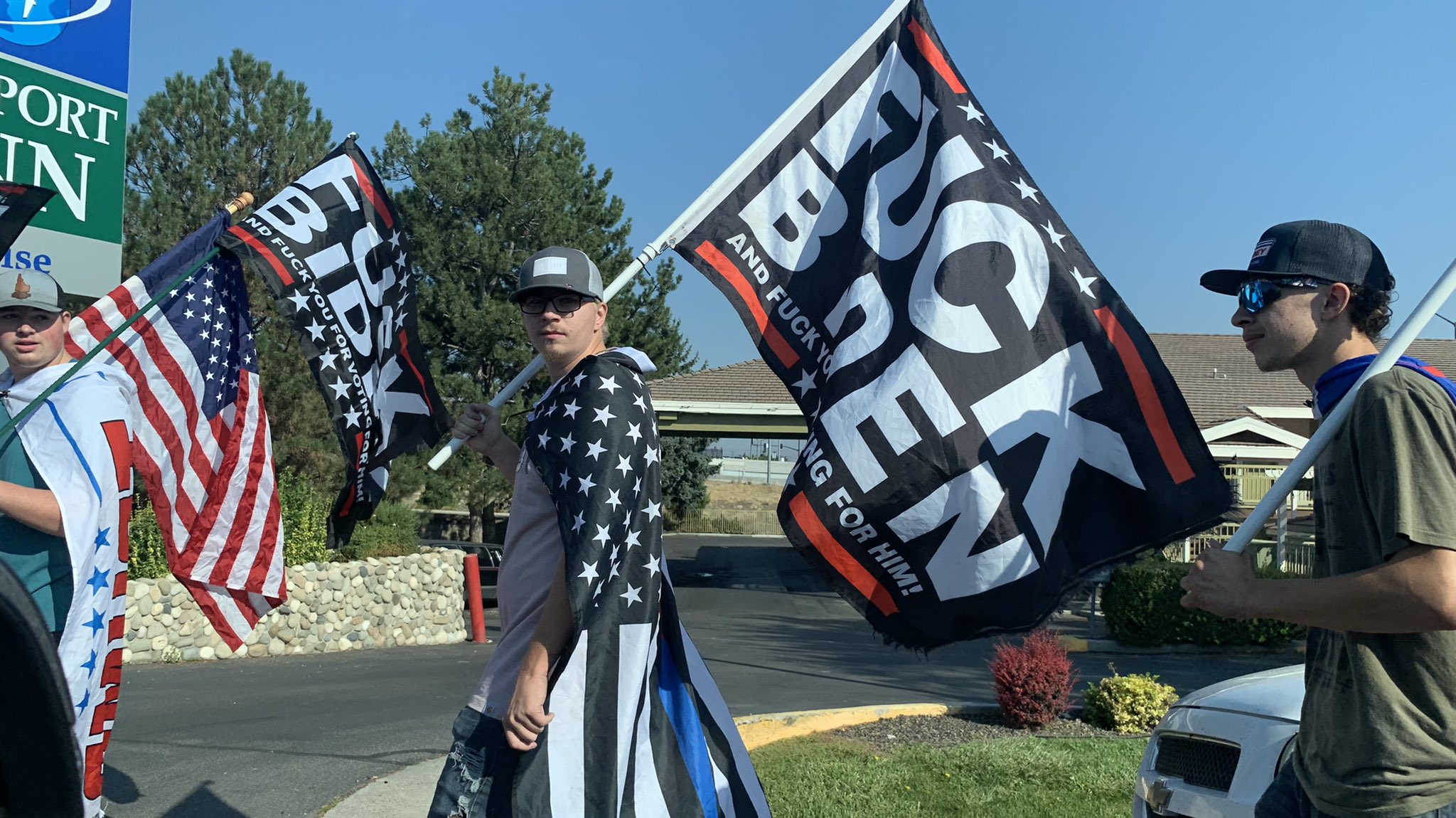 Another man is open carrying his firearm at the event: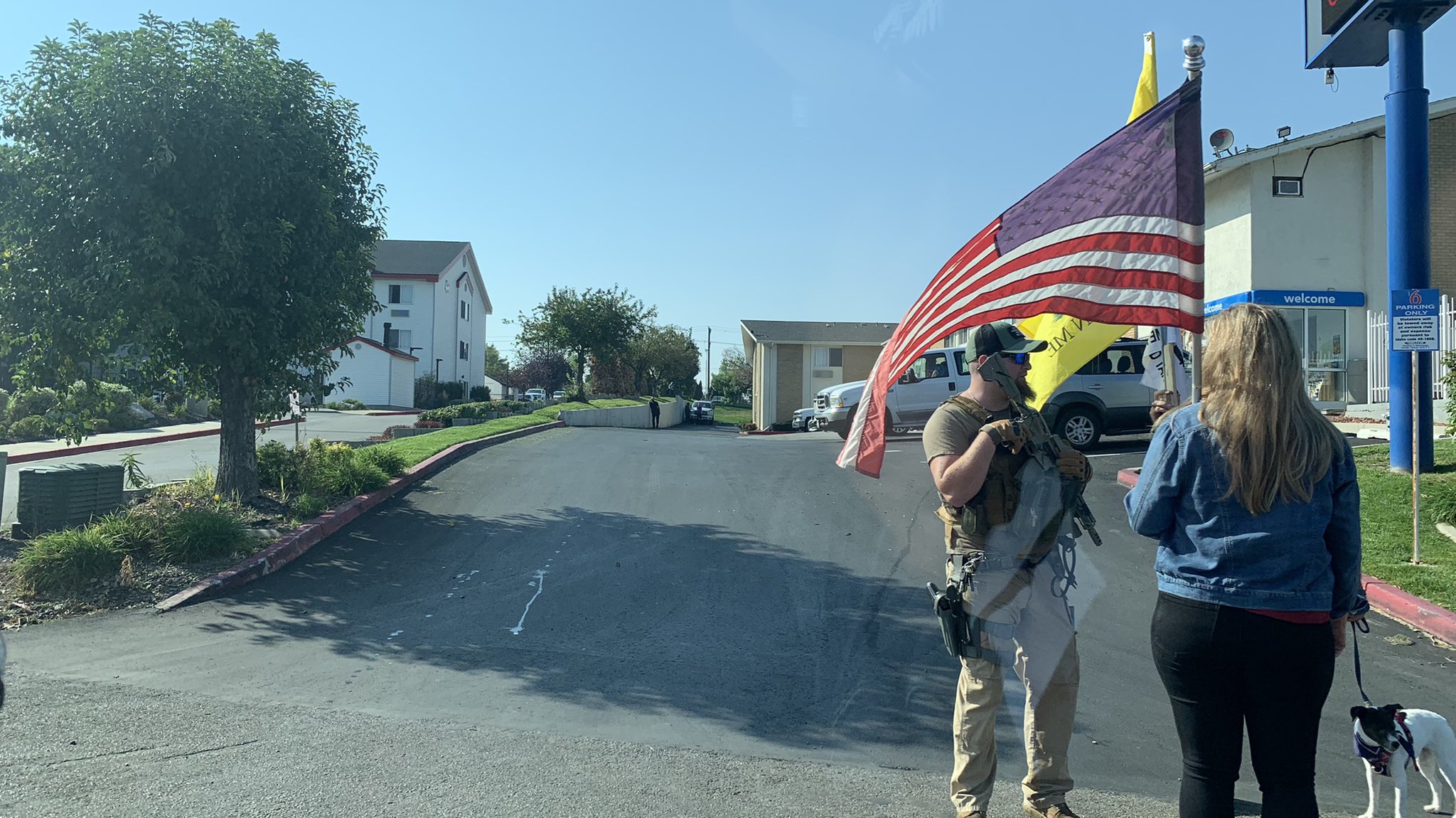 Trending: This Beavis And Butthead Clip On 'White Privilege' Is The Funniest Thing You'll See This Year (VIDEO)
Another "f*ck Biden" sign appears along with a sign that reads "Freedom not force no mandate."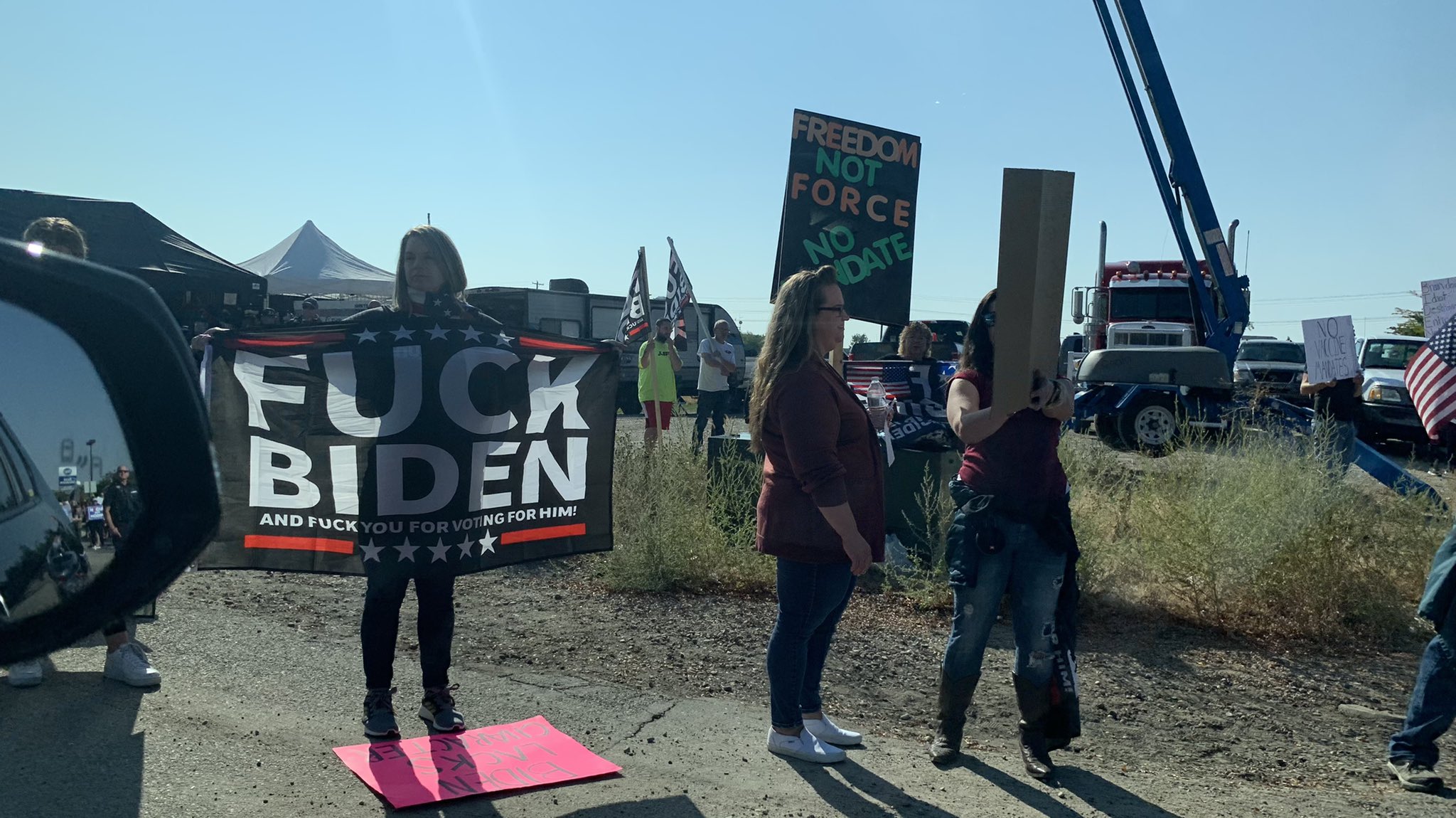 Three more signs that appeared take aim at Joe Biden.
One sign read "I hate Biden" the sign also said "100s left behind" referring to the Americans Biden left stranded in Afghanistan.
Another sign read "I love America! Hate Biden!!"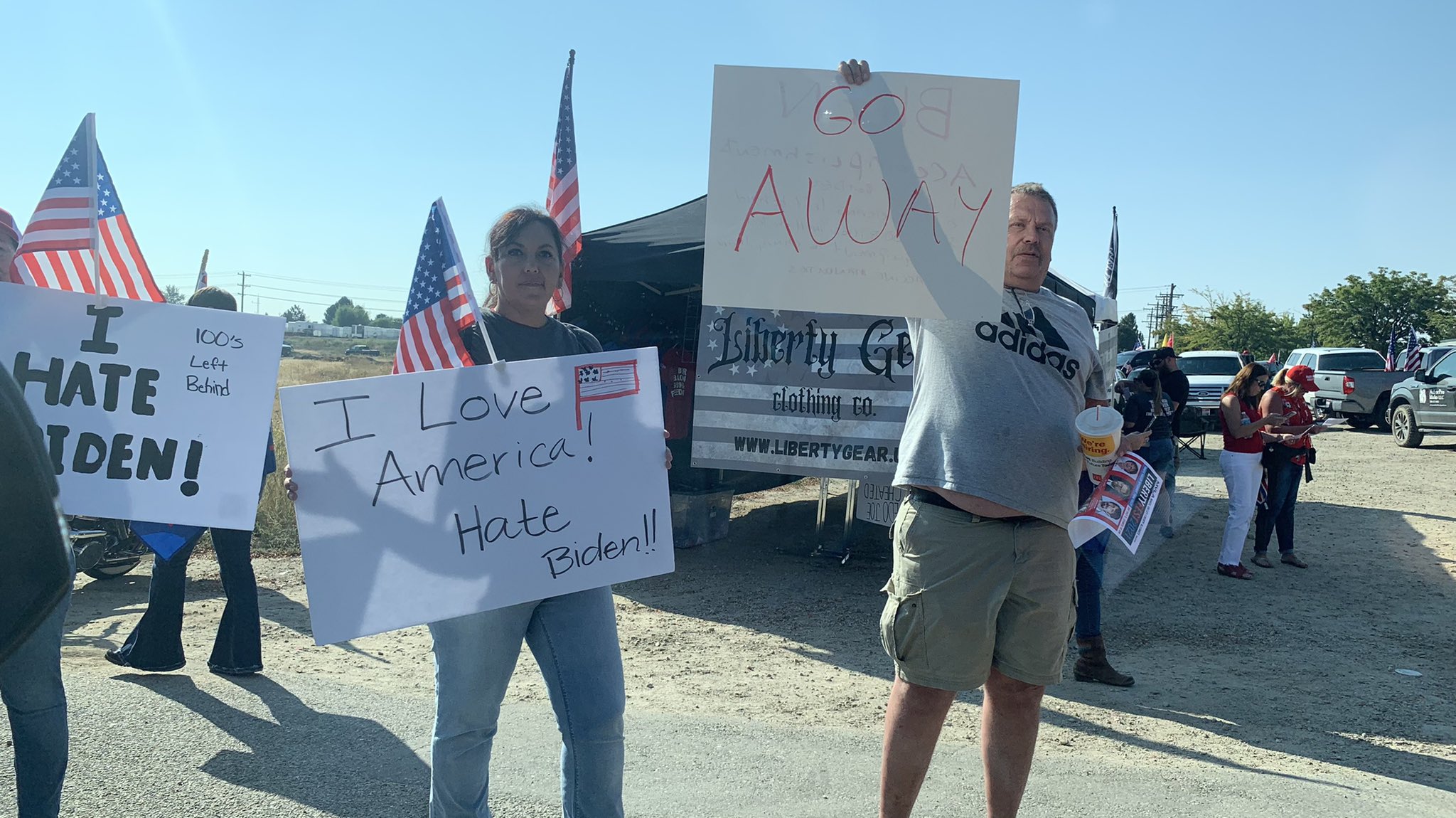 This isn't the only time Biden was protested either.
During his trip to campaign for California Governor Gavin Newsom, who is facing recall, protesters showed up to make their displeasure for Biden known.
BREAKING: What appears to be Joe Biden's motorcade BOOED massively by Patriots at Long Beach City College @RealAmVoice pic.twitter.com/04y06RlcJA

— Drew Hernandez (@DrewHLive) September 14, 2021
Well over 1000 were in attendance:
The Biden/Newsom protest has grown well over 1,000 people in Long Beach, Ca. Aside from the invited attendees, no other visible support for Governor Newsom or President Biden outside the event. pic.twitter.com/b0ed4zZVeF

— Informed with Anthony (@InformedAnthony) September 14, 2021
Biden's approval is also floundering.
A YouGov/Economist poll found Biden's approval under 40%.
President Joe Biden's approval rating plunged below 40 percent this week, according to a new poll from YouGov and The Economist.
Overall, approximately 50 percent of the 1,500 Americans surveyed disapprove of Biden's White House track record while only 39 percent approve. Even among registered voters, Biden's approval sits around 43 percent while his disapproval is up to 52 percent.
Democrats still show strong loyalty to the Biden administration and agenda with a 77 percent approval rating, while 15 percent admitted they "somewhat disapprove" or "strongly disapprove" of his actions over the last nine months. Approximately 89 percent of GOP voters disapprove of Biden's performance and the crises he has created since taking office. Fifty-six percent of independents also disapprove.
While 55 percent of black Americans say they approve of the president, his approval rating among Hispanics is down to 41 percent.